Two murder investigations with multiple suspects seasoned with a liberal dose of comic relief make for an entertaining detective mystery read.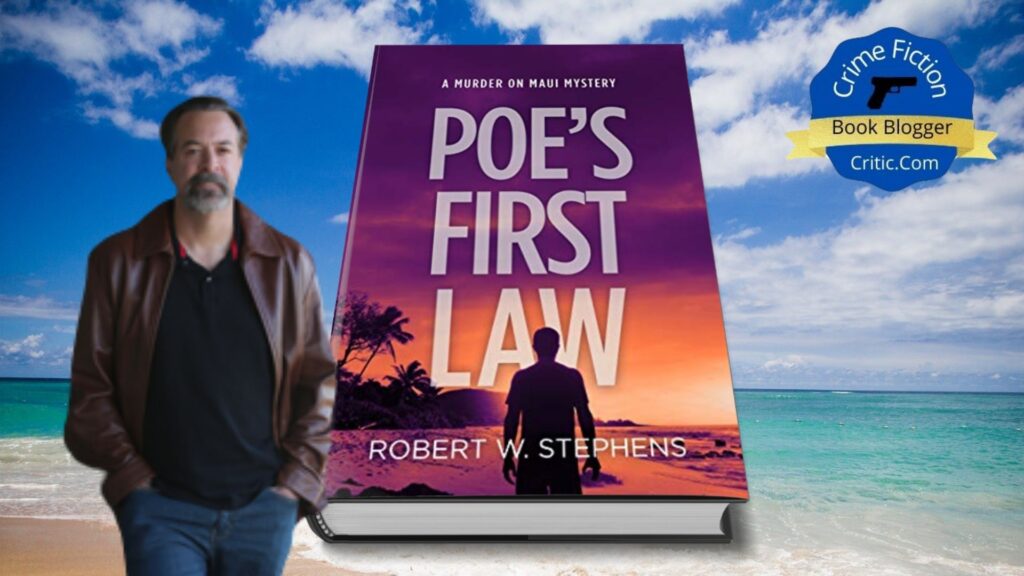 Poe's First Law
Publisher: Independently Published
Publication Date: Oct. 8, 2020
ISBN-13: 979-8692668172
Print Length: 288 pages
Paperback, electronic, and audiobook versions
Out Now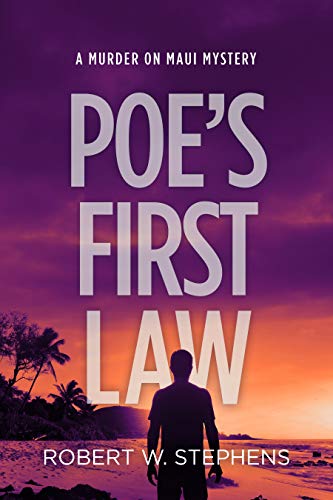 Poe's First Law strikes an engaging balance between humor and an earnest who-done-it mystery tale.
Against his better judgment, Edgar Allan "Poe" Rutherford, private eye, takes on a case for Mele Akamu, the grandmotherly godmother (as in mob boss) of Maui. A dog walker discovers the remains of Eric Ellis, one of Akamu's former associates, who went missing five years past after trying to blackmail her. The police learn someone killed Ellis with a single gunshot to the back of the head before burying his body in a shallow grave. Knowing the Maui police will put her at the top of their murder suspect list, Akamu hires Poe to identify the actual killer. Along the way, Poe picks up a second murder case, this time involving a former client on trial for killing his wife. Poe's First Law is the thirteenth standalone novel in the clever and humorous Murder on Maui mystery series. I've read them all, which should tell you I'm a fan of the series.
The protagonist, Edgar Allan "Poe" Rutherford, is my favorite character in this book, and in the other books in the series. He is sort of "the poor man's Magnum PI (Tom Selleck)." At the beginning of the series, loyalty to his best friend, Doug Foxx, forced Poe to become an amateur detective to clear his friend of an unjust murder charge. Then private investigations became something of a hobby. But over the course of the series, Rutherford, who is independently wealthy and doesn't need to work, has developed into a more professional private investigator type.
One reason I enjoy this series so much is Robert W. Stephens' unique, conversational writing style. Reading Poe's First Law makes you feel as if you are following the detective around while he explains his theories and his take on the stories he gets from the suspects and witnesses he interviews. That's why I believe this character reminds me quite a lot of Selleck's character in the original Magnum PI television series, who used to do a similar thing for the benefit of the show's viewers. In Poe, Stephens has created a highly relatable protagonist who is very intelligent and has an eye for finding out the details and a knack for figuring out the meanings behind his observations. The supporting cast of characters is also excellent and lifelike. There is Poe's best friend and sidekick, Doug Foxx, a former NFL star, his wife Alana Hu, a Maui police detective, and his contentious, man-hating mother-in-law. I also like the way Stephens uses humor in this book (as he has throughout the series) to counterbalance the serious treatment of Poe's murder investigations. Up to his usual standards, Stephens does all in his power with this one to amuse, confuse, and bamboozle readers attempting to solve the mysteries ahead of Poe. The plot, the red herrings, and the twists and turns along the way combine to keep the pages turning.
Anyone who enjoys a light-hearted detective mystery somewhat akin to a cozy should enjoy reading Poe's First Law as well as the previous novels in the series.
A cast of quirky characters adds depth to a light-hearted who-done-it tale.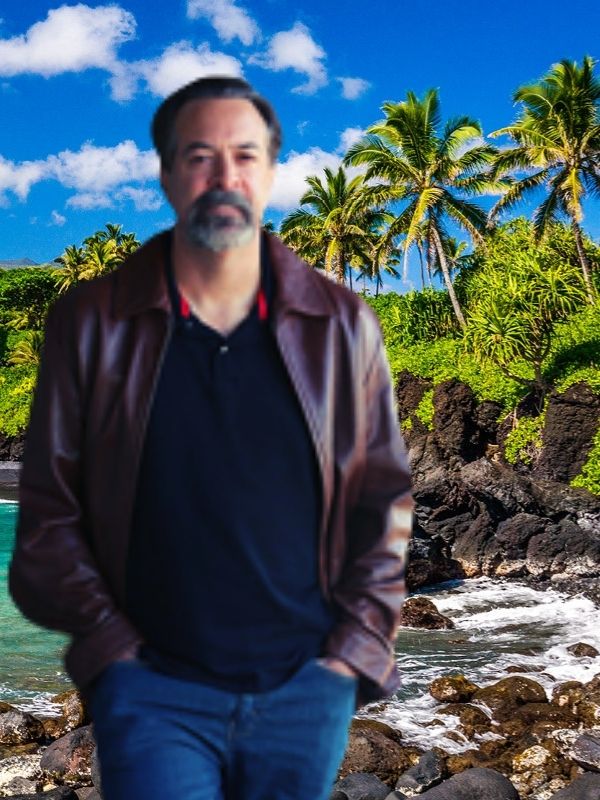 Robert W. Stephens is an author and a filmmaker. His writing career started at a small video production company where he did all sorts of odd tasks, including sweeping the production studio floor, painting the greenscreen wall, checking out rental equipment, etc. But it opened the door for him to start writing, directing and producing commercials and videos. Shooting a television pilot on location on Maui led Robert to write the first book in the A Murder on Maui series, Aloha Means Goodbye.
Website: https://www.robertwstephens.com/