Great storytelling, a quirky setting, and a well-thought out plot make this a winner for traditional British mystery fans.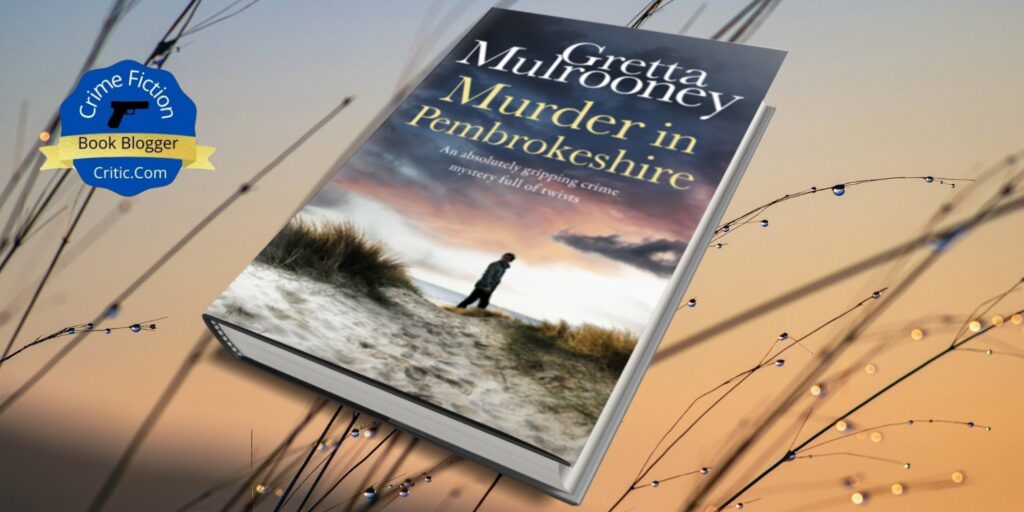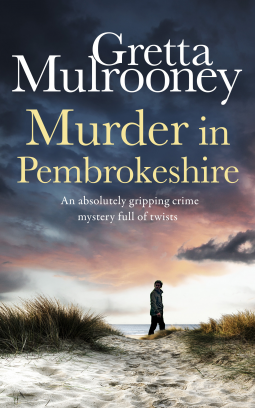 Murder in Pembrokeshire
Publisher: Joffe Books
Publication date : Mar. 23, 2021
Genre: Traditional Detective Mysteries
ISBN-13 : 978-1789317398
Print length: 270 pages
Available in paperback and electronic book versions
Former Met police officer and now private investigator, Tyrone "Ty" Swift finds evil afoot in Pembrokeshire when an intended holiday and a catch up with an old friend turns into a murder investigation.
Murder in Pembrokeshire by Greta Mulrooney takes place in modern-day Wales. When a friend he hasn't seen in over ten years invites private investigator Tyrone "Ty" Swift to visit him for a few days in Wales, Swift thinks a bit of solitude and a catch up with an old friend far from London seems a sensible idea. But after Swift arrives at his friend's home at a quirky nature-loving conservationist cooperative called Tir Melysa, his friend, Afan, is absent and fails to turn up.
The day after his arrival at the commune, fearing his friend has met with an accident, Swift searches for him. He discovers Afan's dead body on a coastal trail near the community. Swift barely has time to acclimate to his new surroundings before learning his friend is a murder victim. Remorseful that he had allowed so many years to pass without making the attempt to keep in touch with his old friend, Swift remains in Pembrokeshire to assist the understaffed local constabulary with the investigation. While probing the murder, Swift has his own person struggles: his memories of past failed romances, the impending wedding of his former partner and young daughter's mother, and his daughter's upcoming medical procedure for a serious hearing problem.
Here's a modern-day British mystery written by a London born and educated author of Irish parents, and this book is very good. Ty Swift is a former Interpol operative and Metropolitan Police Service officer who has left the official police work in his past behind in order to become a London-based private detective. But even in a quiet environmentalists collective on the coast of Wales, Swift can't seem to escape violence and murder.
Murder in Pembrokeshire is the eighth Tyrone Swift novel, but the first book I've read by this author. While set in the contemporary times of microwaves, mobile phones, and computers, I classify this novel as a traditional British detective mystery. You have all the usual suspects—a conservative story (with little in the way of offensive language, dramatic violence, perversion, or sex) featuring a comfortable social structure shockingly disrupted by a murder, with a detective attempting to find the killer by traditional investigative techniques, such as questioning suspects, observing clues, and making deductions from them. And of course, there is the tea and the gardens.
Mulrooney has crafted an interesting, believable, and multi-dimensional protagonist in Tyrone "Ty" Swift. The way she expertly weaved Swift's backstory into the narrative made me feel as if I was well-acquainted with Swift, even though this is the first book in the series I've read. Her delightfully descriptive character passages were most helpful in this regard.
"… his cousin Mary kindly said that his frayed look was shabby chic – and he could never fathom where buttons vanished to, but he tried to achieve a reasonably tidy appearance for clients and when needed, judges."
Often, in traditional British mysteries, authors create characters that are mechanical figures with little depth or inner lives they use only to move the plot along and have. Nothing could be further from the truth with this book. Mulrooney puts fine effort into breathing life into the supporting cast.
"She was mannish, with a dumpy muscular shape and although she must have been in her late thirties, she wore her hair in two juvenile pigtails tied with dark read ribbon. Now and again, she took the end of a pigtail and sucked it."
Greta Mulrooney's prose has literary quality, unsurprising given she studied for a degree in English Literature at the University of Ulster, Magee college in Derry. I found it a welcome counterbalance to the gritty noir mysteries I make a steady diet of usually. In that regard, I saw similarities between Mulrooney's writing style and that of the legendary New Zealander Ngaio Marsh, a fabulous traditional mystery author.
Murder in Pembrokeshire is a fast read. I started the book one morning and finished it before tucking in for the night. I liked the way Mulrooney ratcheted up the tension while leaving you unawares until you sense your pulse has quickened. She effectively kept me in the dark about the murderer's identity until the very end, and who it turned out to be was a complete surprise.
If you love traditional British mysteries, Murder in Pembrokeshire is probably a no-brainer. Now, of course, I want to read the other novels in the Tyrone Swift series.
Literary quality prose with a cast of fully developed, believable characters and an imaginative plot.
Gretta Mulrooney was born and educated in London, of Irish parents. She studied for a degree in English Literature at the University of Ulster, Magee college in Derry. Mulrooney has worked in education and social care.
Mulrooney started writing in her thirties, publishing books for children and teenagers. She has since published five literary fiction novels to critical acclaim. Having always been an avid reader of crime fiction and psychological thrillers, Gretta took to crime writing after she retired.
Website: https://grettamulrooney.com