Robert B. Parker's Stone's Throw by Mike Lupica—another installment in a standout series guaranteed to please Parker fans and other mystery & detective enthusiasts alike.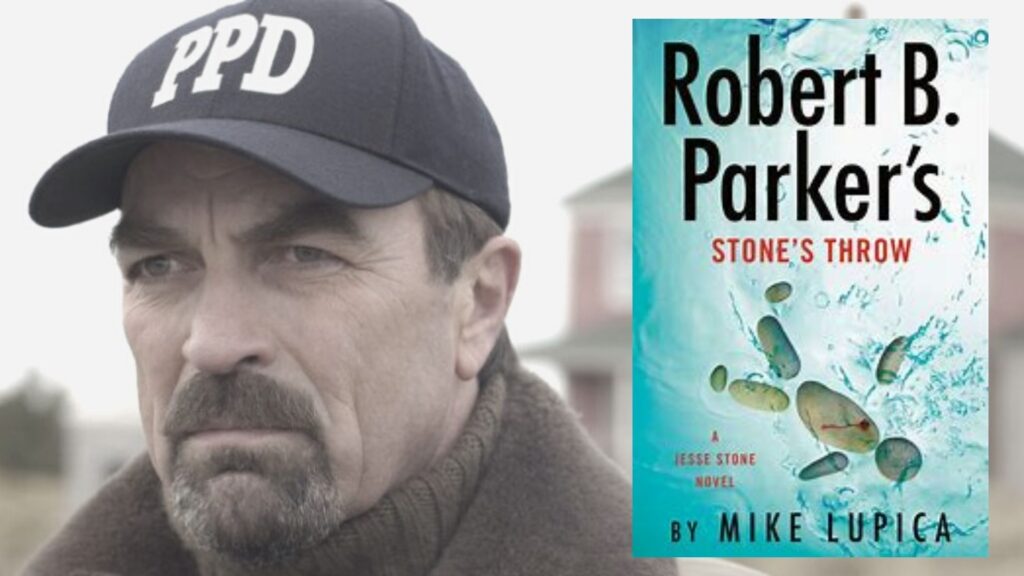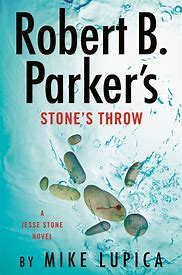 Robert B. Parker's Stone's Throw
by Mike Lupica
Published by Penguin Random House
on September 7, 2021
Genre(s): Crime Mysteries, Suspense & Thriller, Police Procedural
ISBN: 978-0-525-54211-7
Pages: 336
Hardcover, electronic, and audio versions.

"Paradise is rocked by the mayor's untimely death in the latest novel starring police chief Jesse Stone.

The town of Paradise receives a tragic shock when the mayor is discovered dead, his body lying in a shallow grave on a property on the lake. It's ostensibly suicide, but Jesse's has his doubts . . . especially because the piece of land where the man was found is the subject of a contentious and dodgy land deal.
Two powerful moguls are fighting over the right to buy and develop the prime piece of real estate, and one of them has brought in a hired gun, an old adversary of Jesse's: Wilson Cromartie, aka Crow.  Meanwhile, the town council is debating if they want to sacrifice Paradise's stately character for the economic boost of a glitzy new development. Tempers are running hot, and as the deaths begin to mount, it's increasingly clear that the mayor may have standing in the wrong person's way."  

There is an old-fashioned land war going on in Paradise, Massachusetts. Two shady rich businessmen, one a mobbed-up Las Vegas guy and the other a disreputable Boston developer are vying to buy a valuable, choice piece of Paradise beachfront property, nicknamed Throw Beach, with the intent of developing it and building a hotel and casino there. The townspeople are divided. Some view the proposed development and the promised jobs as just what Paradise needs to bring the town's COVID-19 damaged economy back to prosperity. Others, particularly a local environmentalist group called Save Our Beach, rabidly opposes the development. When they register their opposition by vandalizing the property with a series of shallow graves and headstones, the property owner, Thomas Lawton, demands that Jesse Stone, the Paradise police chief, stop the shenanigans of the "tree huggers" by throwing them in jail. Unfortunately, when Stone visits the property to view the newest grave, he finds a body inside it—the body of a friend, the town's mayor, Neil O'Hara, with a bullet wound to his right temple and a pistol near his right hand. The only problems with the apparent suicide is that Stone knows O'Hara was left-handed and the angle of the shot is all wrong. Aware that the mayor was one of the few city government officials who opposed the land sale and impending development, Stone smells a rat, maybe two. He feels sure someone murdered his friend or had him killed and staged it as a suicide to erase O'Hara as an obstacle to the planned land sale. Jesse mobilizes his small police department to prove it and to bring the killer to justice.
It wasn't until after I read Robert B. Parker's Stone's Throw by Mike Lupica that I learned the book isn't his first Jesse Stone novel. Instead, it is the second book by Lupica since Parker's estate commissioned him to continue the popular series. I discovered the first Jesse Stone novel penned by Lupica, Robert B. Parker's Fool's Paradise (G.P. Putnam), was published September 8, 2020. How could I have missed that! Nevertheless, I eagerly anticipated my first look at Lupica's writing in the series as soon as I saw the ARC for Stone's Throw listed on Net Galley.
Previously, Parker's estate had already chosen Lupica, a veteran sportswriter and established sports novelist (and long-time friend of Parker), to continue Parker's Sunny Randall series. Lupica has since written three Sunny Randall novels. Having read and enjoyed them all, I felt confident Mike Lupica was a good choice to continue the Jesse Stone series. He did not disappoint.
While it's clear Lupica has his own appealing writing style, he admirably retains many of the late, great Robert B. Parker's stylistic touches—wisecracking characters, humorous banter, short sentences, and short chapters. He also faithfully renders the Jesse Stone series characters.
Having been a Robert B. Parker fan for decades since reading my first Parker book, The Godwulf Manuscript, I consider myself something of a Parker expert. I have read and reread every one of his novels, including those written by other authors commissioned to continue the Parker legacy of top-notch crime fiction since his untimely death. While Parker's Spenser series, featuring the wisecracking Boston P.I., is my all-time favorite, Jesse Stone runs a close second. Not only have I read all nine of the original Stone novels Parker wrote, but I've also watched all nine of the Jesse Stone made for television movies starring Tom Selleck. Perhaps because of the films and how perfectly Tom Selleck matches my mental image of the Jesse Stone character, my judgment of how well another author faithfully captures the character is whether reading Stone's dialogue in a novel produces Selleck's image in my mind. Lupica passes this test with flying colors. I think he does equally well in capturing the essence of Molly Crane, Luther "Suitcase" Simpson, Jesse's therapist, Dr. Dix, and the other recurring series characters.
Those who have read the Lupica penned Sunny Randall novels know that Stone and Randall are romantically entwined and that there is a significant overlap between the series. In my opinion, this is yet another reason why Mike Lupica, besides his excellent writing skills, is the natural choice to continue both series.
As Ace Atkins has done with the Spenser series, Lupica has captured the essence of Parker's characters and stylistic prose. Reading Stone's Throw left me feeling I was visiting familiar old friends, which is what I was hoping to experience. Jesse remains the flawed hero, battling his alcohol addiction and failed romantic relationships, but also the amiable former LAPD homicide detective who took the job as chief of police in Paradise to make a new life start. Just like Robert B. Parker's books, I devoured this novel in one sitting. It's sure to be a hit with Parker fans and anyone who enjoys a solid mystery & detective novel.
I'm looking forward already to reading Lupica's next installment in the series. In the meanwhile, I'm grabbing a copy of the book I missed, Fool's Paradise.
I received an advanced reader copy of the book from the publisher for this review, representing my honest and unbiased opinions.
Robert B. Parker's Stone's Throw by Mike Lupica is set for release by Penguin Random House on September 7, 2021 (Pre-orders available).