Deceit is a highly original and satisfying Nordic crime novel with an inimitable protagonist by Jónína Leósdóttir, her first novel to appear in English. Read my full review.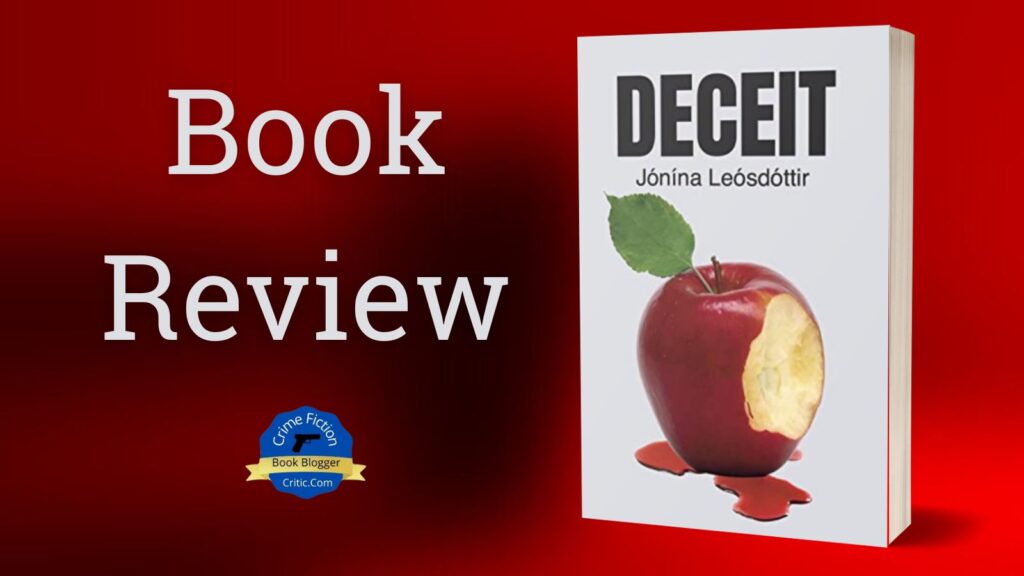 The pandemic has hit Iceland hard, and half the police force is in isolation.
Reykjavík detective Soffía finds herself struggling to cope with a single-handed investigation into a spate of malicious acts taking place across the city, and enlists help from an unexpected direction.
Her psychologist ex-husband Adam has advised the police before, but with Covid raging in the city, would prefer to stay holed up in his basement flat as he deals with challenges in both his working and private life.
He grudgingly agrees to work with Soffía, as the stakes in the investigation are continually raised.
Working out who bears a grudge that goes deep enough to lead to murder, they unravel complex family ties, lingering enmities and a dark past that the victims would prefer to keep secret, while Adam encounters a young woman in a race against the clock to find the father she has never seen, but for what purpose?
(Corylus Books Ltd, October 2022)
Genre(s) International Crime & Mystery, Nordic (Scandi) Noir
Deceit is exceedingly clever and confronting, in terms of social commentary. And I loved everything about this book. It's achingly fallible protagonist, British ex-pat and psychologist Adam, his strong, pragmatic ex-wife, Reykjavík detective Soffía, and its raw and strikingly authentic representation of the early days of the Covid-19 pandemic as seen through the lens of Icelandic society. I also much enjoyed how Leósdóttir dives right into the relationship between Adam and Soffía at the outset.
The book unfolds with a phone call between Soffía and Adam, where she asks if she can stop by his apartment to get his opinion on something. Adam isn't keen since he's caught up in the Covid hysteria and practicing self-imposed isolation, but reluctantly agrees. Then, once the call ends, his thoughts tell us much about these two people, their post-divorce relationship, and perhaps provide one clue for why their marriage ended.
"Adam ended the call without a word. Soffía hadn't called to ask if she could come, but to announce that she was coming. There was a good reason why his parents referred to their former daughter-in-law as the Bulldozer."
When Soffía arrives, she tells Adam she wants his help with a case she is investigating as a psychologist consultant, a role it seems he has filled in the past. Since his practice is suffering because people are reluctant to book appointments because of anxiety over Covid, Adam agrees because he needs the income. Then Soffía reveals the details. Someone has been inserting sewing needles into fresh fruit at a local healthy foods shop, and two non-life-threatening injuries have already occurred. And then the investigation begins and Leósdóttir deftly raises the stakes from there.
Set in cold, dark countries like Sweden, Norway, Iceland, Denmark, and Finland, emotional chilliness and an overarching sense of despair typically define Nordic crime fiction. The weather is perpetually cold, and the setting bleak, often expressed by brutal murder mystery plots. But Leósdóttir's plotting and sense of place felt fresh, offering us something different.
Using only a rather innocuous crime, an offense far less serious than the gruesome murders we might expect at the opening of a Nordic crime novel, and the first faltering steps of the investigation, Leósdóttir effortlessly arrests our attention and yanks us into the story. I couldn't put the book down once I started reading. And instead of giving us the usual climatic cold, bleak Icelandic landscape, and the associated sense of despair as a backdrop, she replaces the expected with the Covid pandemic instead, with its stark blend of stasis and fear. It permeates everything. And she pulls it off brilliantly, offering us the very eerie and desolate setting we expect from the genre. The cleverness and originality of that impressed me as much as anything else about this book. Then, to top it off, Leósdóttir gives us two cases blending into one, but in a believable and not overly coincidental way.
Though I had guessed the major twist concerning Adam before the reveal, it didn't lessen my interest but only made me more curious to learn how it would play out within the rest of the plot. I think anyone who doesn't guess that twist early will feel blown away by the reveal. And while she may have dropped one clue too many, which allowed me to work that one out, Leósdóttir still kept a few secrets and tricks up her sleeve.
Strikingly, I realized at this novel's satisfying conclusion that, with every characterization, even those less than admirable, Leósdóttir achieves an uncommon level of emotional nuance and authenticity in her storytelling. This grounded, real-world quality extends especially to the events that trigger the antagonist's actions. Leósdóttir clearly understands the human psyche well, and in Deceit expertly mines the fear and dread that a plague-ravaged world evokes. Mental and emotional trauma play a chillingly large role in this story. The book delves into the challenges of Huntington's disease as well and on its impact for those suffering from the disease and the impact it has on their loved ones and families. This is a book you will remember long after reading the last page. It leaves us to wonder how much our upbringing and early years shape our experiences in later life.
Jónína Leósdóttir's emotive and deeply thought-provoking crime narrative Deceit is a riveting read, and with only two months to go, definitely one of the best novels I've read this year. I'm left hoping desperately that more of her novels will appear in English.
Book Rating: ★★★★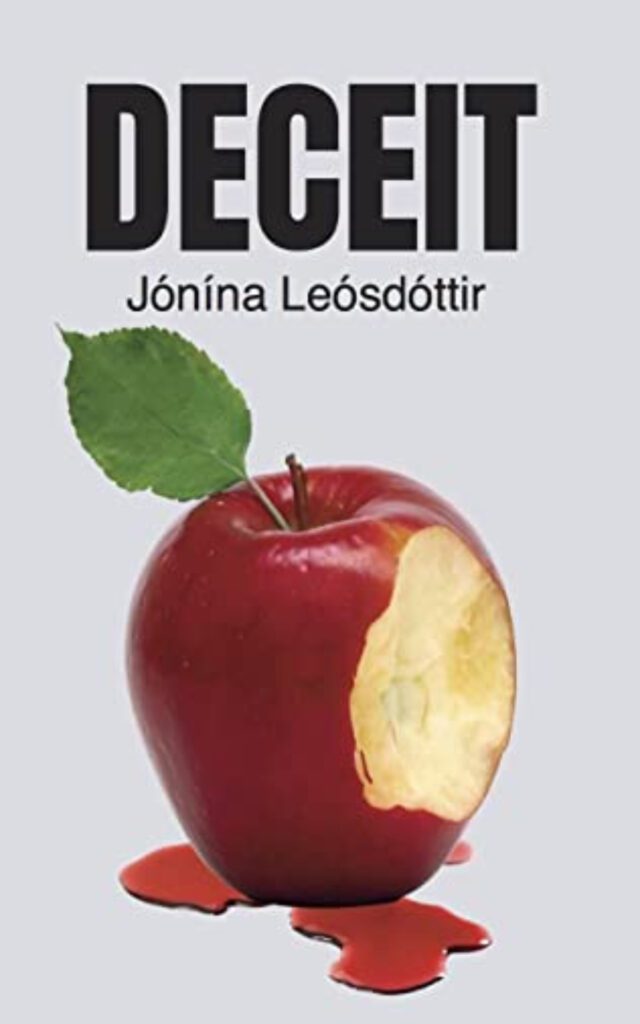 Deceit
Translated by Sylvia Bates and Quentin Bates
Published by Corylus Books Ltd (English)
on October 21, 2022
Source: Purchased
Genre(s) International Crime & Mystery, Nordic (Scandi) Noir
ISBN 9781916379794
305 pages
Get Your Copy of Deceit From