Bound by Vanda Symon is a twisty mystery & detective novel by an author at the top of her game.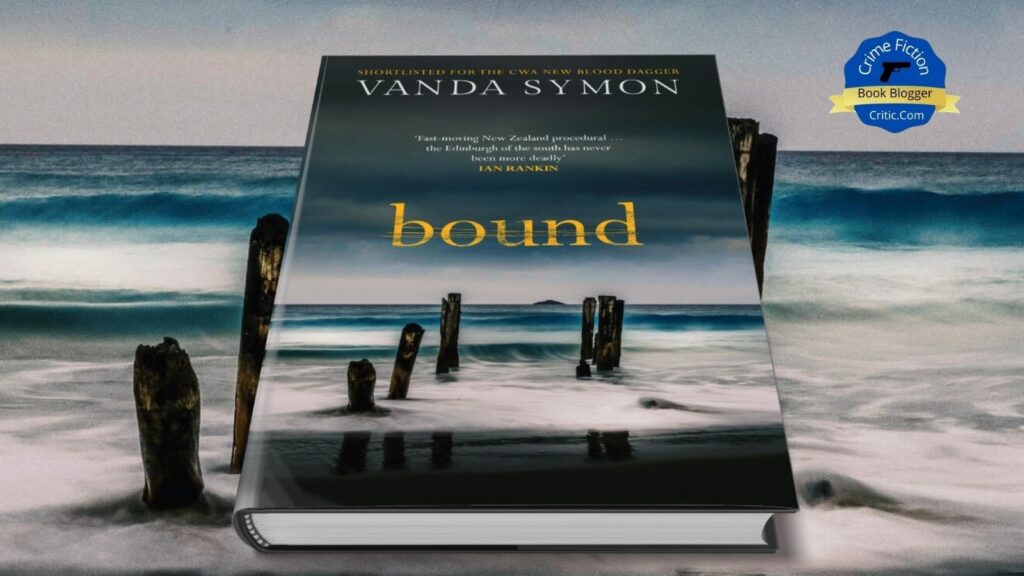 Bound
by Vanda Symon
Published by Orenda Books
Published: Jan. 11 2021
Genre: Mystery & Detective
ISBN-13: 9781913193522
Pages: 320
Available in print, electronic, and audiobook versions
"I'd been called out at eleven-thirty at night to the scene of a home invasion, and from all accounts a nasty one."
"When the official investigation into the murder of a respectable local businessman fails to add up, and personal problems start to play havoc with her state of mind, New Zealand's favourite young detective Sam Shephard turns vigilante…"
In the fourth installment of the Sam Shephard series, Sam, now a full-fledged detective, and her Dunedin Police crime solving mates investigate the murder of a well-regarded local business owner killed during a bloody home invasion. The deeper they dig into the case, the more it seems the victim, John Henderson, may have been involved in things not entirely legitimate when the cops learn he carried on regular business with one of Dunedin's most infamous crooks.
The unfolding mystery involving the dead entrepreneur, along with additional threads concerning Sam's love interest, fellow detective, Paul Frost, a serious family crisis Sam had expected, but isn't truly prepared for, and an unexpected personal development that catches her completely off-guard means there's a lot happening in the book.
Vanda Symon's books are always satisfyingly twisty with complex characters, usually with frailties, and there's often a moral or ethical challenge at the heart of the book. Her latest is no exception.
There is a theme around right and wrong; good and bad. There are moral or ethical dilemmas about actions taken and meting out "justice."
I really liked where Symon ended up taking Sam's character in the book, which is one strength of this novel. This is probably my favorite Sam Shephard book, and I've read all four books in the series. It's twisty, unpredictable in terms of the who-done-it, and in how the other threads eventually unfold.
I really love this series, and I adore everything about the character Sam Shephard. Also, I love Symon's conversational style of writing. It feels as if Sam is telling us her story. As the narrator, she is engaging and funny and an unabashedly witty, clever, and cheeky young woman who often finds it necessary to bite her tongue—though she's always quick to tell us exactly what she is thinking.
Because Sam is our narrator, the thoughts, the words and the phrasing Symon offers readers are witty, warm and honest. She is without a doubt one of my favourite crime fiction characters—serving up humorous thoughts and observations. There's plenty of local Dunedin color on offer in Symon's books, too.
If you're new to Sam Shephard's world, Bound, a twisty mystery & detective novel by an author at the top of her game, is a great place to jump in. Then go back and start the series from the beginning.
I purchased the electronic copy of the book used for this review.