Adroit storytelling, vivid relatable characters, and a twisty plot makes Harm by Sólveig Pálsdóttir a winner for mystery and detective fans.
A book tour organizer friend (who knows my love for Nordic crime fiction) suggested I'd like Harm by Sólveig Pálsdóttir and she certainly wasn't wrong. Usually, I wait about a week before my spot on a book tour to read the book so the details are still fresh in my memory when I write the review. But I was so eager to dive into this one after reading the blurb, I read it early in the month of September. This is the first book I've read by the Icelandic author, and it won't be my last because I loved everything about it. The twisty plot was worthy of an Agatha Christie novel and it was a pleasure to meet the vivid, relatable characters.
Harm
by Sólveig Pálsdóttir
Translated by Quentin Bates
Published by Corylus Books
From August 27, 2022
ISBN 978-1-9163797-8-7
Genre(s) Mystery & Detective, Nordic noir
240 pages

From the publisher
When wealthy doctor Ríkarður Magnússon goes to sleep in his luxurious caravan and doesn't wake up, detectives Guðgeir Fransson and Elsa Guðrún are called to the Westman Islands to investigate what looks like murder.

Suspicion immediately falls on Ríkharður's young, beautiful and deeply troubled girlfriend – but there are no easy answers in this case as they are drawn into family feuds, disgruntled friends and colleagues, and the presence of a group of fitness-obsessed over-achievers with secrets of their own.

As their investigation makes progress, Guðgeir and Elsa Guðrún are forced to confront their own preconceptions and prejudices as they uncover the sinister side of Ríkharður's past.

Imagine a young woman's shock when she wakes to discover her boyfriend, wealthy doctor Ríkarður Magnússon, a man twenty years her senior, is lying in bed beside her in their caravan dead. Complicating the situation are two things. First, the young woman, Diljá had given him something at bedtime to make certain he slept soundly so that she could slip away to spend the night in the company of another man. And she has a troubled past including diagnosed mental illness. All she can think of is no one will believe she intended Ríkarður no harm and considers fleeing before his death gets discovered. And that's what she does, which puts her at the top of the suspect list once the police begin investigating the death of Ríkarður Magnússon as a possible homicide. Detectives Guðgeir Fransson and Elsa Guðrún arrive at the scene on the Westman Islands from Reykjavik to investigate. After interviewing two other couples that Ríkarður and Diljá had come to the Westman Islands to spend time with and discovering the victim's girlfriend Diljá has disappeared and taken the ferry back that morning, they find her behavior suspicious. The police eventually find Diljá and remand her into custody in Reykjavik. But after interviewing her and some fresh developments come to light, Guðgeir and his team begin to doubt Diljá's guilt. Masterful storytelling, vivid relatable characters, and a twisty plot makes Harm by Sólveig Pálsdóttir a winner for mystery and detective fans. My verdict, get it.
Corylus Books published Harm by Sólveig Pálsdóttir in English in the United Kingdom on August 27, 2022.
I received a copy of the book from the publisher for review.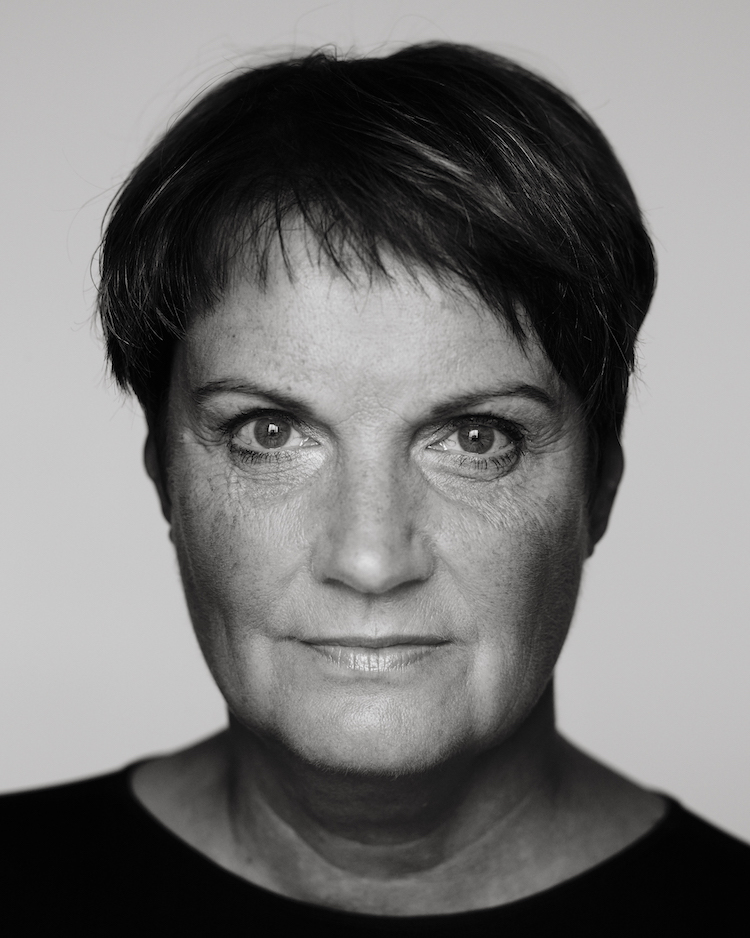 Sólveig Pálsdóttir trained as an actor and has a background in the theatre, television and radio. In a second career she studied for degrees in literature and education, and has taught literature and linguistics, drama and public speaking. She has also produced both radio programming and managed cultural events. Her first novel appeared in Iceland in 2012 and went straight to the country's bestseller list. She has written six novels featuring Reykjavík detective Guðgeir Fransson, and a memoir Klettaborgin which was a 2020 hit in Iceland. Silenced (Fjötrar) received the 2020 Drop of Blood award for the best Icelandic novel of the year and was Iceland's nomination for the 2021 Glass key award for the best Nordic crime novel of the year. Harm (Skaði), published in October 2021 in Iceland, made it to the bestseller list just like the previous books, and is her third novel to appear in English, following The Fox and Silenced. She took part in several crime fiction and literary festivals such as Bristol's CrimeFest, Newcastle Noir, Aberdeen's Granite Noir and Iceland Noir. Sólveig lives in Reykjavík.
Quentin Bates has professional and personal roots in Iceland that run very deep. He worked as a seaman before turning to maritime journalism. He is an author of a series of nine crime novels and novellas, the Reykjavik detective featuring Gunnhildur (Gunna) Gísladóttir. In addition to writing his own fiction, he has translated books by Lilja Sigurðardóttir, Guðlaugur Arason, Einar Kárason, Óskar Guðmundsson and Ragnar Jónasson. Quentin was instrumental in launching IcelandNoir, the crime fiction festival in Reykjavik.