The West London Murders is the second book in Biba Pearce's chilling and dramatic Detective Rob Miller Mystery series. Read my full review.
The West London Murders Synopsis
Detective Rob Miller Mysteries #2
A spate of brutal stabbings. An ambitious young detective. A killer hell-bent on revenge.
A father is found dead in his posh West London home. Stabbed to death. By somebody who couldn't stop. There are seven or eight puncture wounds. There's no time to relax for recently married DI Rob Miller. Now a second man is found brutally murdered in the same frenzied manner. Do the police have a serial killer on their hands? The investigation leads Rob and his ex-lover Detective Jo Maguire to London's undercover escort industry. It's a risky world to dive into, and Rob's feelings for Jo don't help. They realize that the murderer is leaving a blistering trail of revenge killings – and the violence is escalating. Can Rob and Jo work together to stop the murderer before someone else pays the ultimate price?
(Joffe Books, April 2022)
Genre(s) Mystery & Crime, Thriller, Police Procedural
Pub Date Apr 26, 2022 | 266 pages | ISBN 978-1-8040-5323-2
While by intent, I rarely review two books by the same author consecutively, I made an exception for The West London Murders by Biba Pearce. After reading the first book in Pearce's Detective Rob Miller Mystery series, The Thames Path Killer, I was eager to continue the series. So, since I was awaiting the release of another book I've been looking forward to reading, I saw no reason not to jump into the second book in the series.
We pick up where we left off at the end of the first book. After some time off to recover from his last harrowing case, DI Rob Miller is back to work with his colleagues on the Putney Major Investigation Team. This time, under the watchful eye of Detective Superintendent Lawrence, the team grapples with a series of vicious stabbing murders. We're straight into the action as DI Miller and his second DS Mallory respond to the home of a man found dead with multiple stab wounds. While they can't work out how the victim earned his living, curiously, the man had significant wealth and owned many luxury possessions. Once the detectives find numerous burner phones inside the house, they suspect the victim might have been involved in drug trafficking. Miller gets confirmation of the theory when another outside agency, this time the National Crime Agency, intrudes into Miller's murder investigation. The agency which investigates organized crime has an interest in his victim, Aadam Yousef, who they had kept under surveillance for months as a suspected major drug trafficking figure. Coincidentally, DCI Jo Maguire has transferred to the NCA since Miller last saw her, and he finds himself working with Maguire once again. Miller feels conflicted by it all since he and Yvette have reunited, and he also has romantic feelings for Maguire with whom he shared a brief amorous tryst in the previous book.
I like the romantic tension between Miller and Maguire. Pearce uses that as well as Miller's difficult relationship with Yvette effectively as secondary strands of the plot. It adds interest for the reader, broadens the story, and helps add additional layers to the main characters. I noted in my review of the first book that I wished Pearce had given the Rob Miller character more depth. And, I feel she addressed this well in this second novel, leaving me feeling I understood the character and his motivations more. I must admit, I didn't find Miller's love interest, Yvette, likeable in the first book and like her even less in this one. She has always been selfish and preoccupied with herself and her own affairs, and now suffering PTSD symptoms after the trauma she suffered at the end of The Thames Path Killer, she is almost unbearable. While Miller has his flaws, they hardly bear any comparison to Yvette's shortcomings. Predictably, the relationship only deteriorates further in this book.
Not long after the first murder investigation begins, more bodies fall, and the team faces multiple murders to investigate with an obvious connection (someone feeling very stabby) that shows the crimes are related and all committed by the same perpetrator. I very much enjoyed this as it's clear the killings will continue until the police stop the killer and this truly builds the tension and suspense. I'm enjoying this series and particularly like Miller, his partner, DS Mallory, and Jo Maguire, as well as his grouchy boss and other colleagues. Pearce also ends the book with an interesting turn of events, so I'm certainly keen to see what comes next.
Book Rating: ★★★★
Biba Pearce is a British crime writer and author of the DCI Rob Miller series.
Biba grew up in post-apartheid Southern Africa. As a child, she lived on the wild eastern coast and explored the sub-tropical forests and surfed in shark-infested waters.
Now a full-time writer with more than twenty-five novels under her belt, Biba lives in leafy Surrey and when she isn't writing, can be found walking through the countryside or kayaking on the river Thames.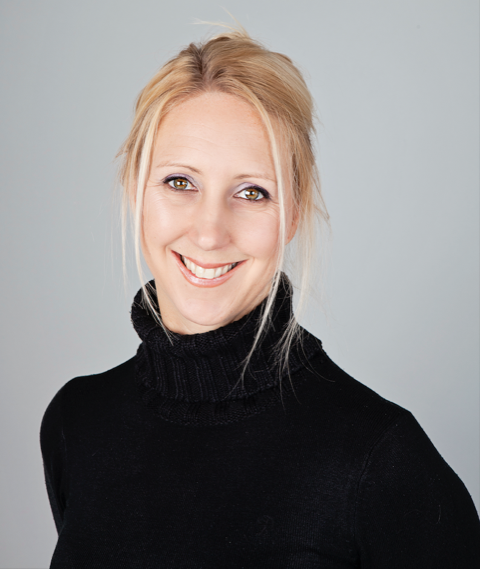 Get Your Copy of The West London Murders From