Diver's Paradise by Davin Goodwin is an entertaining and impressive debut mystery & detective novel set in the Caribbean that launches a new series and features a retired homicide detective turned part-time private investigator.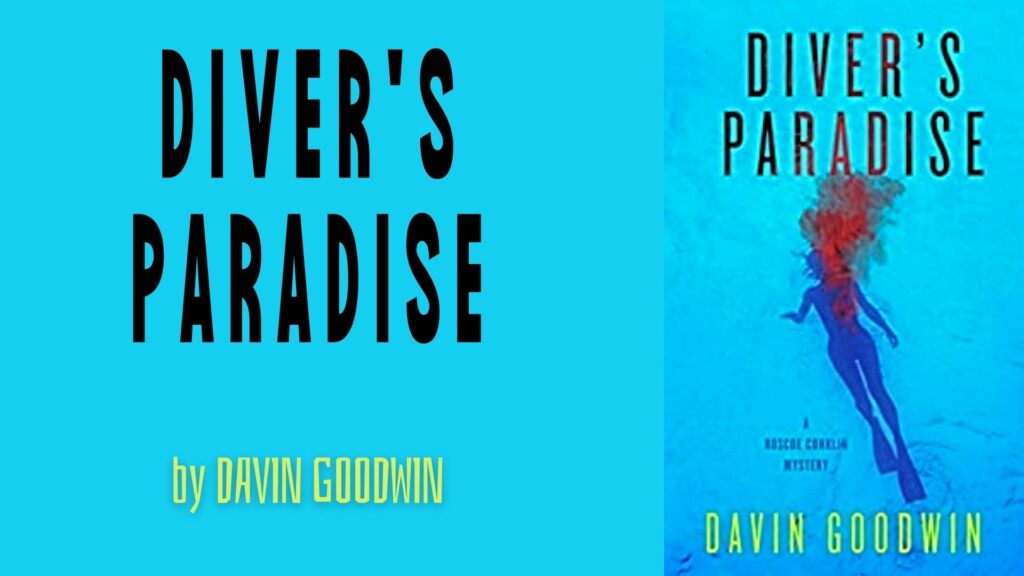 Because the publisher offered me Paradise Cove by Davin Goodwin for review before I became acquainted with his Roscoe Conklin series, I read the second book in the series before this one, the first. But it didn't matter much since both books work very well as standalone novels. Goodwin did such a good job including enough backstory from the first novel in the second that no one picking up the second book first would be at all lost. I enjoyed Paradise Cove so much that I immediately visited a bookstore and bought Diver's Paradise. I'd say I enjoyed reading the second book more than this one, but mostly because the story and character arc of Roscoe Conklin, the main character, had moved a bit further along. And I think it natural, each book in a series is usually better than the last as the author finds his footing more in developing the recurring characters. Not to say I didn't enjoy this one too, because I did.
DIVER'S PARADISE
Published by Oceanview Publishing
on April 7, 2020
ISBN 978-1-60809-383-0
Genre(s) Mystery & Detective
306 pages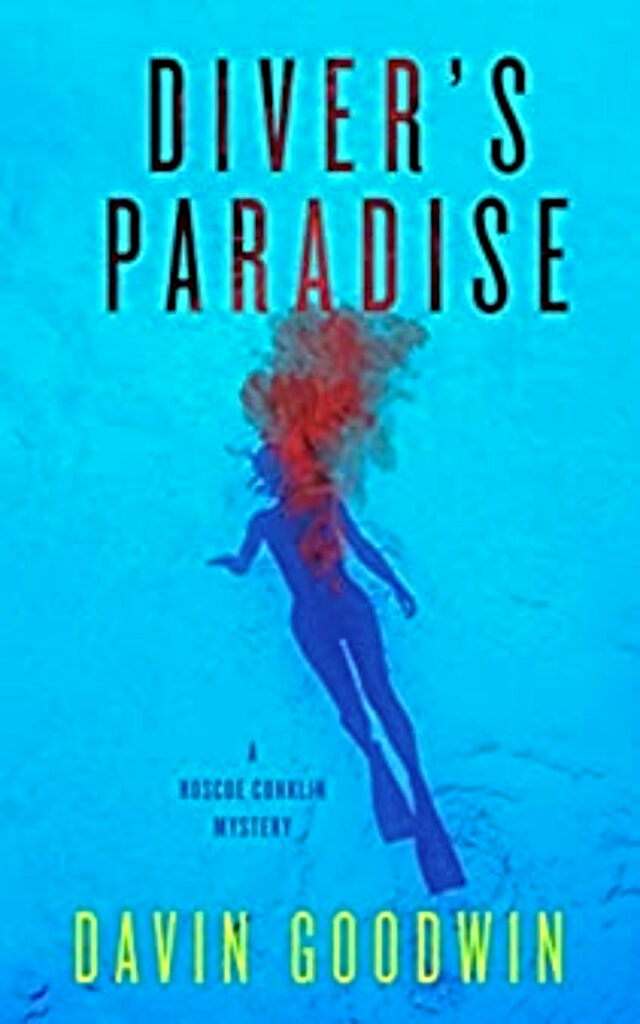 From the publisher
"After 25 years on the job, Detective Roscoe Conklin trades his badge for a pair of shorts and sandals and moves to Bonaire, a small island nestled in the southern Caribbean. But the warm water, palm trees, and sunsets are derailed when his long-time police-buddy and friend back home is murdered. Conklin dusts off a few markers and calls his old department, trolling for information. It's slow going, but no surprise there; after all, it's an active investigation, and his compadres back home aren't saying a damn thing. He's 2,000 miles away, living in paradise. Does he really think he can help? They suggest he go to the beach and catch some rays. For Conklin, it's not that simple. When a suspicious mishap lands his significant other, Arabella, in the hospital, the island police conduct, at best, a sluggish investigation, stonewalling progress. Conklin questions the evidence and challenges the department's methods. Something isn't right…Arabella wasn't the intended target. He was."

In Diver's Paradise, we meet the protagonist, Roscoe Conklin, for the first time. Conklin, a recently retired suburban Chicago police detective, has exchanged his badge for a quieter life in retirement to pursue his passion for scuba diving. The story begins not long after Conklin settles on the island of Bonaire, an island in the Leeward Antilles in the Caribbean Sea. There he runs a mom-and-pop motel with the help of his able assistant, Erika, a Bonaire native. After a double homicide occurs in Rockford, Illinois, Conklin's former home, in the first chapter, we learn that the victims were Conklin's former partner and his wife, both Conklin's close friends.
Unfortunately, the murders occur just as Conklin welcomes another close friend (Tiffany) from back home and her beau to Bonaire for a visit. From the first two chapters onward, the story takes us through Conklin's struggle to come to grips with the deaths of his two close friends, the strange behavior of Tiffany's fiance during their visit, and his efforts to help the detectives at his former department solve the murders from thousands of miles away. Quickly, it becomes clear that the murders involve Conklin and Tiffany more deeply than either realizes.
I really like the Roscoe Conklin character. He's realistic in that he is far from perfect. Sometimes Conklin is a little slow on the uptake and misses clues, and he isn't exactly physically formidable. Also, he has his foibles. For example, Conklin is lazy when taking care of maintenance around the motel, and Erika must constantly remind him to fix things when they fall apart. He is likable but exactly the kind of character you would expect a retired Midwestern cop retired to a Caribbean island to be.
Roscoe (just R to his friends) isn't the only likable and realistic recurring character in this entertaining series. Erika, his employee, is one of my other favorites, as is Conklin's love interest, Arabella De Groot, a Bonaire police officer.
Goodwin writes in a relaxed, conversational way that fits perfectly novels set on a Caribbean island. He also interjects plenty of humor and makes the reader privy to Conklin's thoughts and inner struggles, making us feel he is a real person we get to know as we turn the pages.
Diver's Paradise is another entertaining page-turner that left me eager for the next installment in the series.