A chilling locked room mystery novella that will make your skin itch long after you turn the last page. House of Tigers by William Burton McCormick is dead good.
I've been a William Burton McCormick fan since reading his engaging, intelligently written thriller KGB Banker (2021). So, when the publisher offered me his latest novella, House of Tigers, I was eager to read it. This is the third of McCormick's books I've read, and as much as I enjoyed the others, this one is my favorite so far. McCormick takes crime fiction fans places few others do, and this book, set in Siberia, is no exception.
House of Tigers
Published by Wildside Press
on August 26, 2022
Genre(s) Mystery & Thriller, International Crime
ISBN 9781479466597
97 pages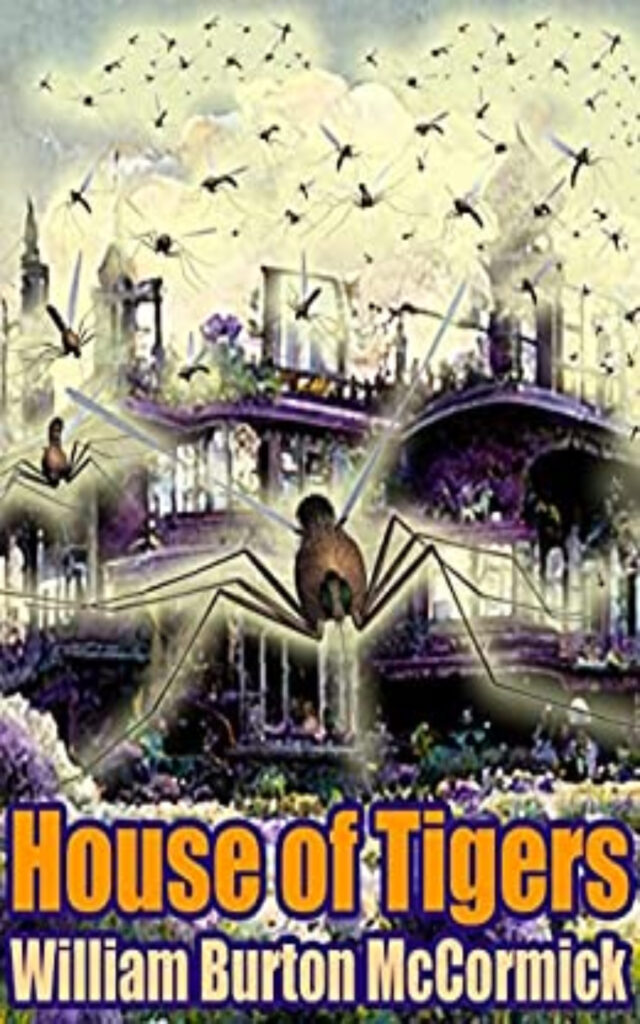 Ilya Dudnyk, a corrupt but romantic Russian police inspector, is trapped inside his oligarch employer's Siberian mansion with an unknown killer, a duplicitous Latvian journalist chained to his arm, and an apocalyptic insect plague raging for hundreds of kilometers beyond the smoke barriers and barricaded windows. Can Ilya track down the killer before he is the next victim? Or will the endless swarms find a way inside and all are consumed by a hundred trillion ravenous, blood-sucking mosquitoes? An Honorable Mention for the Black Orchid Novella Award, "House of Tigers" is published here for the first time ever!

As the story unfolds, a corrupt Russian police inspector, Ilya Dudnyk, braves swarms of blood-sucking mosquitoes on an apocalyptic scale to drive to the remote Siberian mansion of the oligarch who employs him to do his dirty work. Torrential rains and abnormally warm weather have spurred a mosquito infestation that is terrorizing the region. We learn the swarms of ravenous mosquitos are murderous. A man exposed to them would die in half an hour from blood loss. So, once Dudnyk arrives safely at the mansion, he must take refuge from the insects there with the mansion's inhabitants, making virtual prisoners of them all. But to his surprise, he learns the inhabitants have an actual captive who turns out to be a trespassing Latvian journalist. And then, one by one, the bodies drop. With the complication of the interloping journalist handcuffed to his wrist, Dudnyk must investigate multiple murders and identify the killer.
It's hard to imagine a read better tailored to crime fiction fans who enjoy a murder story where the killer uses far more creative ways of disposing of their victims than the usual gun or knife. House of Tigers combines two of my favorite kinds of crime fiction: suspense and mystery. The concept of a thriller and mystery story set against a foreboding Siberian Wilderness backdrop intrigued me. I couldn't wait to see how McCormick incorporated the killer mosquitos into the mix, and he well exceeded my expectations. This is a binge-worthy story of suspense with dark and weighty undercurrents. McCormick strikes an excellent balance between the melancholy and gloom of the remote setting and the humor he always includes in his stories, and the breezy pacing keeps the reader turning the pages.
I received a copy of the book from the publisher used for this review, which represents my own honest opinions.